The winter has been rough, but the progress on this new residence has been steady. Here are a few images provided by the client from out at the site.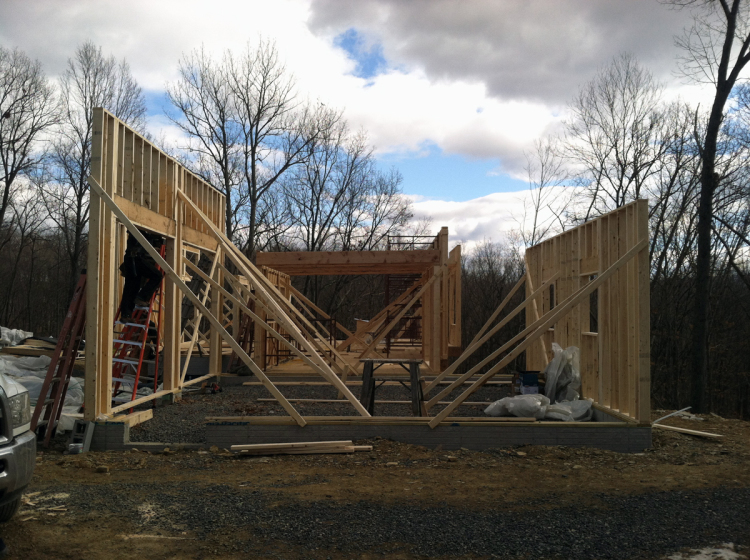 Walls are being framed on top of the foundation walls.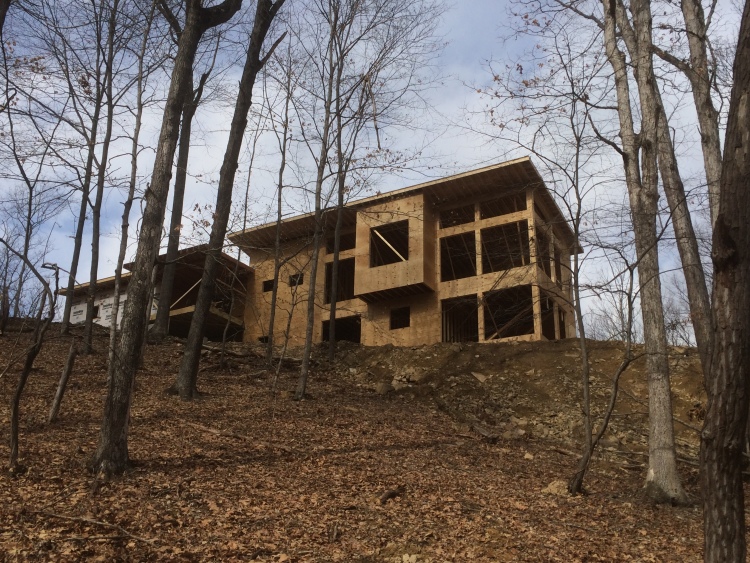 Framing is complete and the exterior sheathing is on. The house is taking shape on its steeply sloped, heavily wooded, rural site.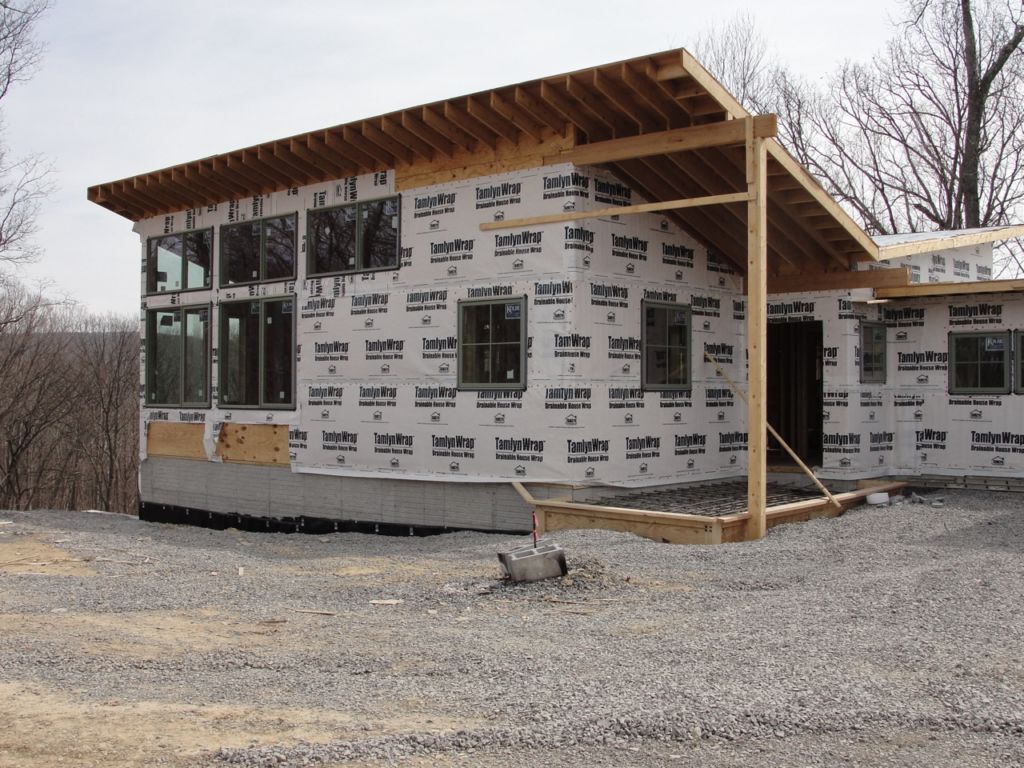 Here is a view from the front entrance porch. It was a very exciting construction week because the windows were installed.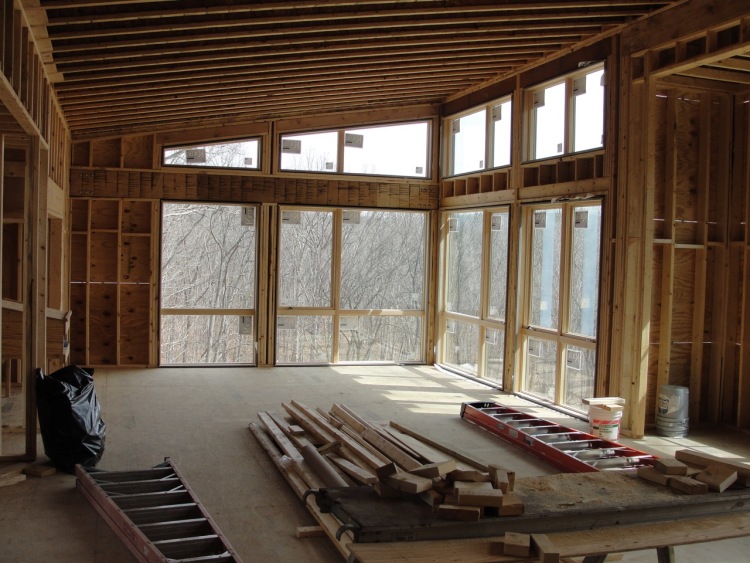 Here is a view from the master bedroom looking out over the mountains for a great view of the surrounding woods.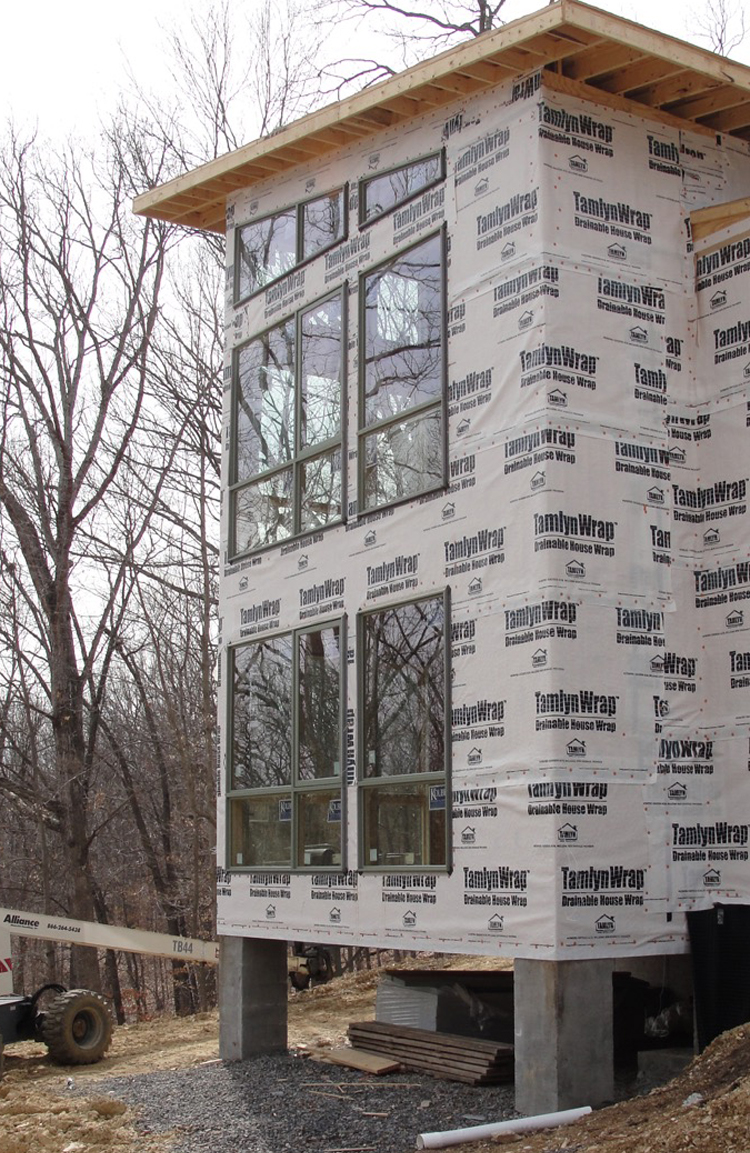 Large floor-to-ceiling windows maximize daylight and views of the surrounding landscape.