Just when you thought we were out of new material…
Boom! Here comes Newsletter 24, with a vengeance!
December 10th, 2015
AIA Virginia Design Award Winners announced at Architecture Exchange East 2015 in Richmond
We were very honored to receive three state design awards out of the 28 that were awarded this year at the annual state architecture convention! We received an Award of Merit for Excellence in Residential Design for a house we call "Orlean Americana" (built by Chris Stanton). In addition, the jury awarded an Honorable Mention for Excellence in Architecture to the Shenandoah Valley Discovery Museum and Honorable Mention for Excellence in Historic Preservation to the Glen Burnie Manor House at the Museum of the Shenandoah Valley (both built by Howard Shockey & Sons). Congratulations to our clients and amazing builders!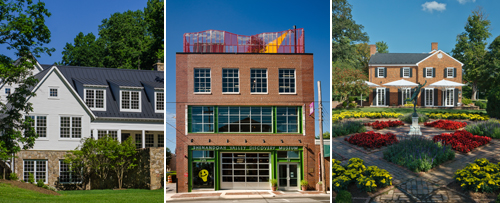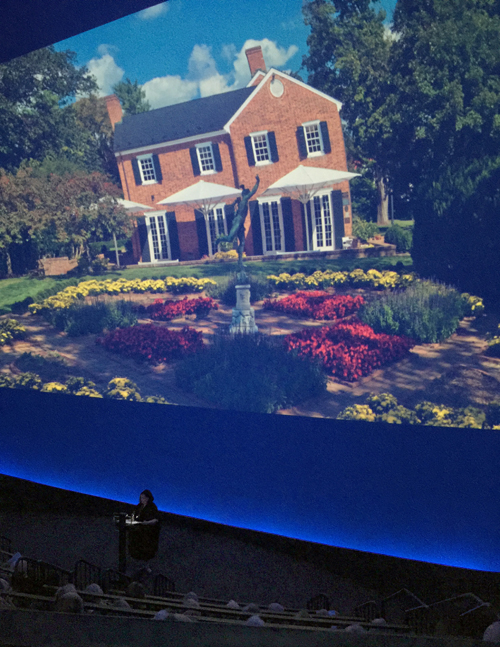 The announcement ceremony at the Visions for Architecture gala in Richmond, on the colossal IMAX screen.
Area 51
A new house which looks across the Shenandoah Valley to the Blue Ridge Mountains. The house is made of two linked gabled structures. The corners of the gable ends are set back and filled with glass to focus the view down the valley. Inside and out the house uses rich materials like cedar, bark, cnc milled wood from mafi, custom handmade light fixtures, and more. Construction by Lodge Construction of Winchester, Virginia and photography by our own Nathan Webb. For more images click here
Steeple with the people
Once upon a time, there were 4 steeples atop the Centenary Church of Christ on the corner of West Cork Street and South Cameron Street in Winchester, Virginia. The church unfortunately removed them, and, by chance, once local architect (Chuck) was able to rescue one many years later. His disappointment over the removal of the church steeples prompted him to commission a piece of art by local artist Neil Stavely, of Horse and Hare. The steeple now lives in Beth & Chuck's living room.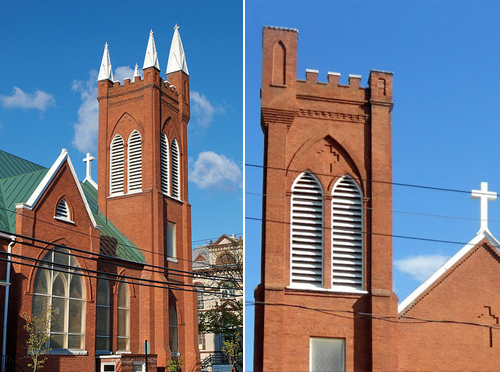 The Church, with / without steeples / spires
The Unveiling [Left] / The Artist, Neil Stavely in the foreground [Right]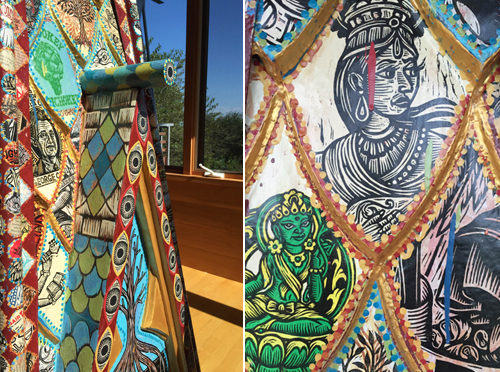 The Cave
No, this is not an abandoned convenience store/ Cracker Barrel restaurant -nay- this is an underground home that was bermed into a hillside years ago. Homes like these attempted to utilize the natural insulating properties of the earth. However, not all of these homes withstood the test of time. So we were excited to have the opportunity to redesign/ renovate/ remodel this "diamond in the rough/dirt" in Aldie, Virginia.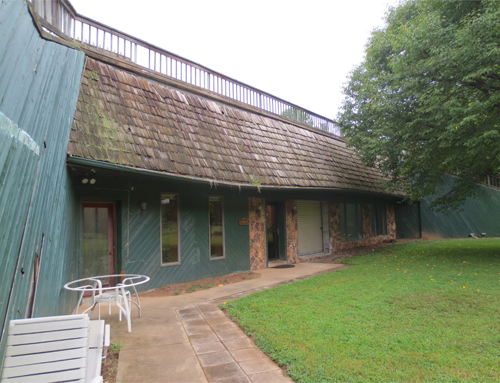 Existing South facade complete with mansard roof, angled wood siding, and garage door for when you just absolutely need your pickup truck in the living room.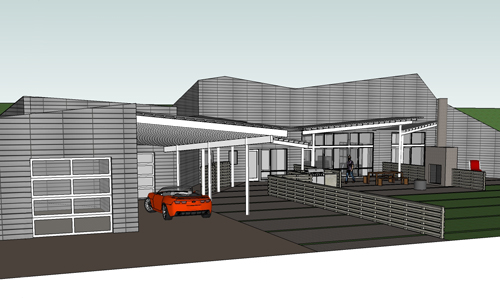 Proposed South facade and exterior living spaces
Christmas dress up day challenge, can you dig it?
Need an excuse to dress festively at the office this holiday season?  Here's your chance. We challenge our fellow readers, before they all start disappearing for the holidays, to send us images of their best Christmas/Holiday dress-up attire.  Winners will receive praise from the Reader & Swartz office. Non-winners will have had fun dressing up, because, let's be honest, there are no losers here.  So, there is no reason not to throw on some eccentric holiday gear. Below are a few images for inspiration. Send your images to architect@readerswartz.com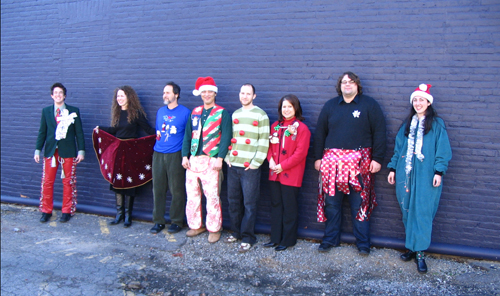 Christmas Dress Up Day 2006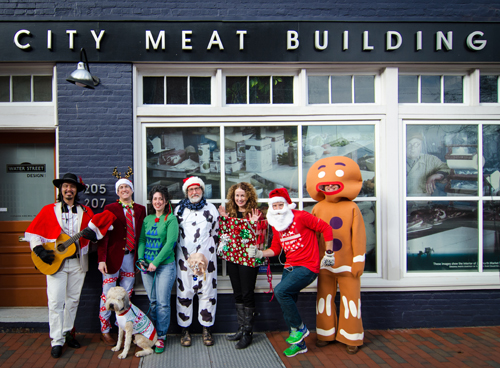 Christmas Dress Up Day 2014
Well, we hope you enjoyed yet again another newsletter from Reader & Swartz Architects, P.C.
Don't forget to send your holiday pictures to:
Peace during this Holiday Season!