We're Getting Married!
June 26th, 2014
It is our great pleasure to announce that our own Nathan Webb and Jeffrey Ryan will be getting married! (Just not to each other!) Read on to learn more…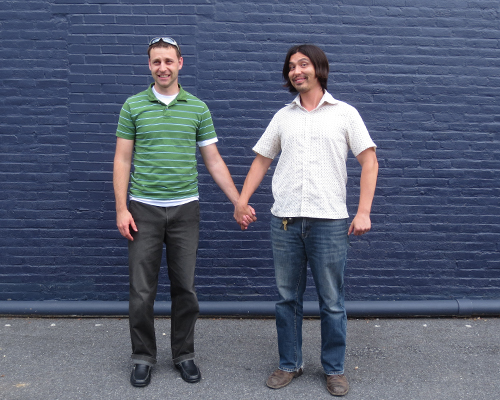 Shenandoah Valley Discovery Museum: Complete!
The Shenandoah Valley Discovery Museum is now complete. All three floors and Sky Level are now open to the public.  Be sure to put the Discovery Museum on your to-do list and visit the SVDM website for news, programs and additional information. Construction by g and general contractor Howard Shockey & Sons.
Awards: The Samuel Noakes House
There were 155 entries (of national and international projects) from 57 different firms, and 18 awards were given. Our Samuel Noakes House project received the 2014 Award of Excellence in Historic Architecture from the Northern Virginia Chapter of the AIA. Construction by houseworks LLC.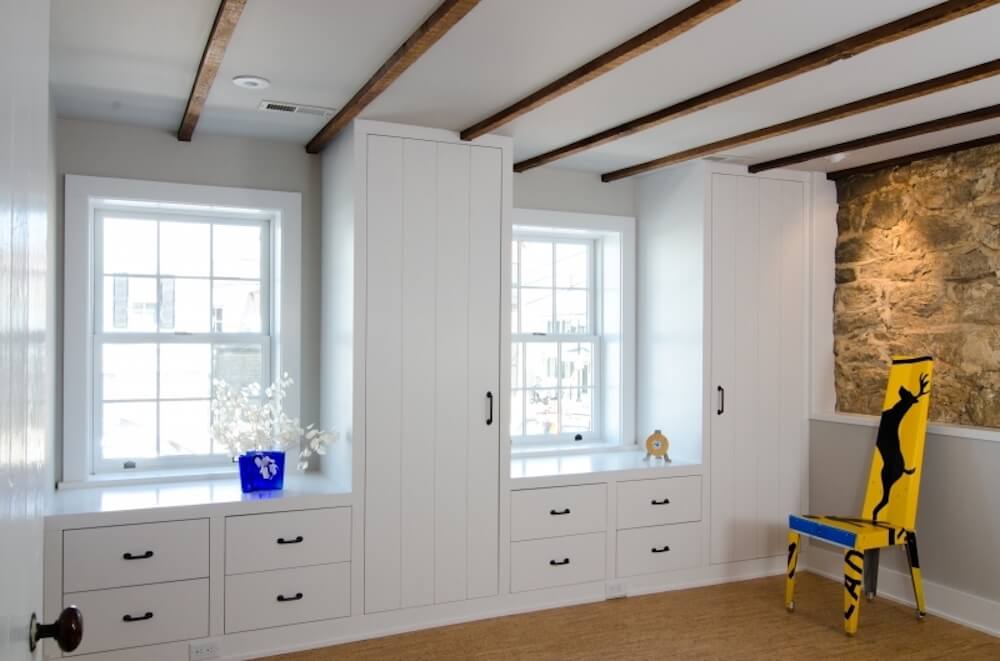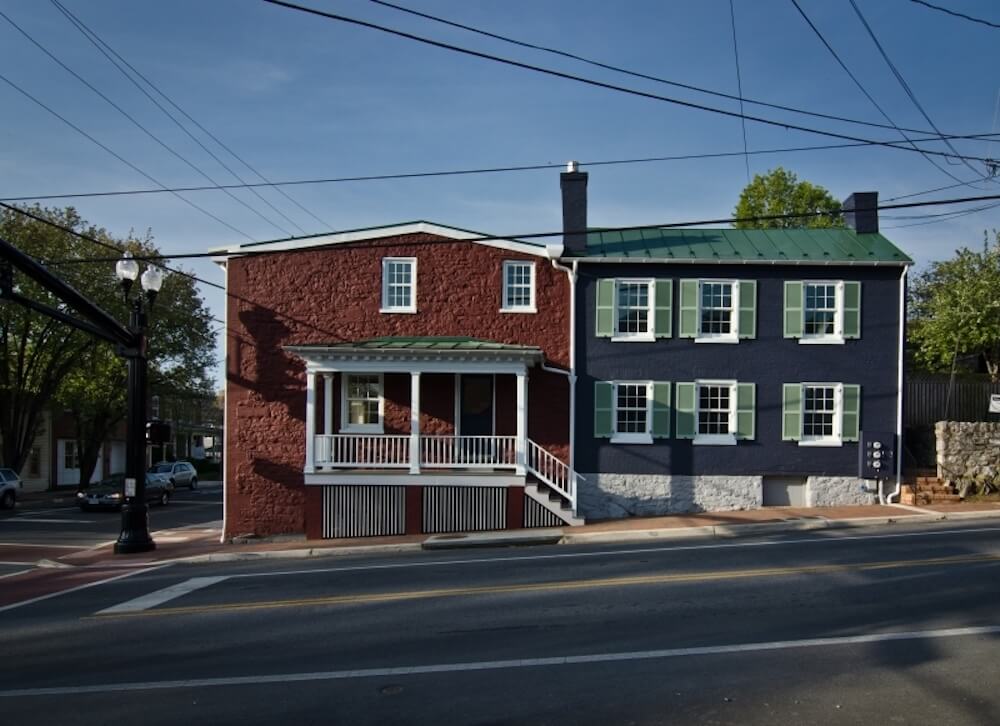 Photography by Nathan Webb, AIA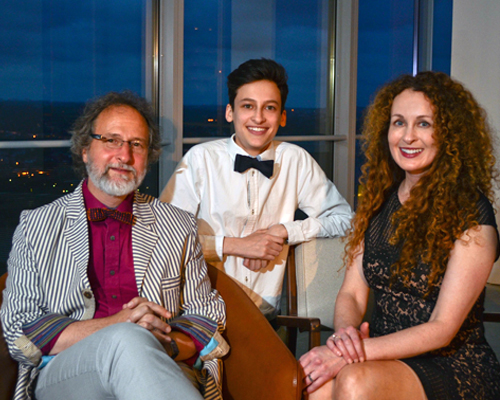 [left] Chuck Swartz, AIA [middle] Jake Swartz, Awards banquet understudy [right] Beth Reader, FAIA
Photo by JD Boswell
Museum of the Shenandoah Valley: Glen Burnie Manor House
The Glen Burnie Manor House at the Museum of the Shenandoah Valley is now open to the public, following a two year renovation process. We worked with an excellent team to realize this component of the Museum's Master Plan. Check out the full report at the Museum's website here. Construction by general contractor Howard Shockey & Sons.
Timber Frame Tower House: Complete!
This timber frame house, with its tree top tower, is now a wrap. For more images of this project during construction click here. Construction by houseworks LLC.
The Dr. Glass House
The timely arrival of beautiful weather was an excellent opportunity for Nathan Webb to photograph one of our local renovation and addition projects. The house on South Washington Street once belonged to a local doctor, who tended to his patients on-site. We worked with the current owner to reconfigure the interior and add an addition, to accommodate the needs of an active family. More pictures can be found here. Construction by 41 Construction.
Our so-called "archives"…
In an effort to prevent an embarrassing avalanche of architectural detritus, our office has decided to overhaul the meticulously organized archive. This Herculean effort will involve the temporary drafting of summer labor currently known as "teenage offspring" and the unsentimental judgement of the entire office. Once we are finished reviewing two-and-a-half decades of time sheets, we have high hopes that our archives, i.e. Chuck's "Google", will inspire awe in every local archivist.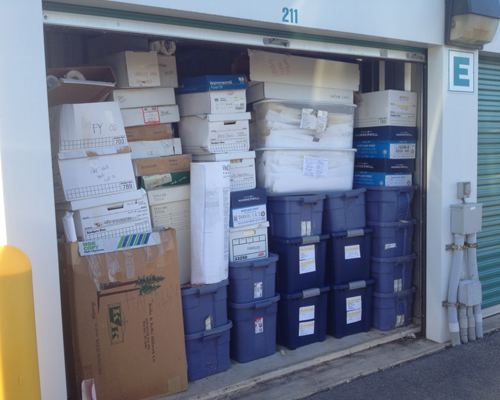 "Deep 6" [before] Up to the gills in … stuff.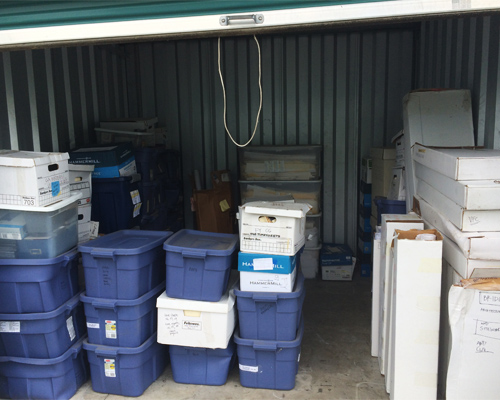 "Deep 7 ?" [after] Room for expansion!
And Now, News About Our Engaged Couples!
Here are our engaged couples who will be tying the knot this year. Nathan and Cindy have begun planning, and will be married this October at the new Discovery Museum. Jeff and Emily will be getting married this July with family and friends on the beaches of Jamaica.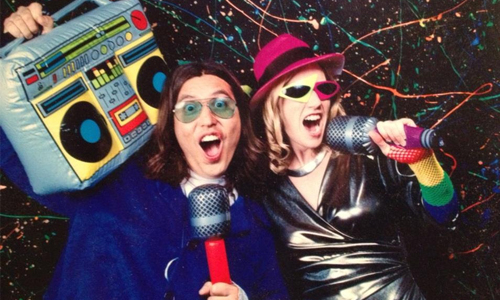 Nathan "The Man, the Myth, the Legend" Webb [left] & Cindy "Rock-On" Brown [right]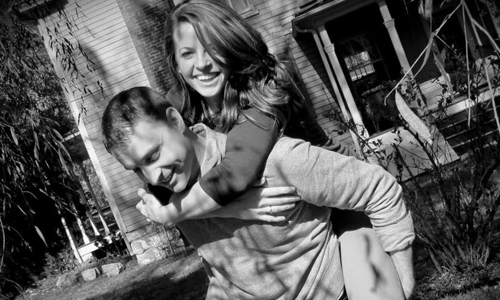 [left] Jeffrey "The New Guy" Ryan & [right] Emily "Super Mom" Pitotti
Until next time dear reader… stay classy.