Ch-Ch-Ch-Ch-Changes.
October 21st, 2010
Announcing…
For those who prefer to use our alter ego, acronym, or nickname BRCSNWLOKWJRZR ARCHITECTS, INC., we will now be answering to BRCSNWLOKWJR ARCHITECTS, INC. Zac Ray is leaving our office in the LITTLE APPLE, and moving to the BIG APPLE (Winchester & New York City for those of you who don't use nicknames). He has scored a job in SOHO (South of Houston) and plans to live in BKNY (Brooklyn). We will miss him and his talents. As we all sit in one room and collaborate on nearly everything, we will manage Zac's gone-ness with minimal disruption, but will also miss his AWSM (awesome) 400 pound bench press.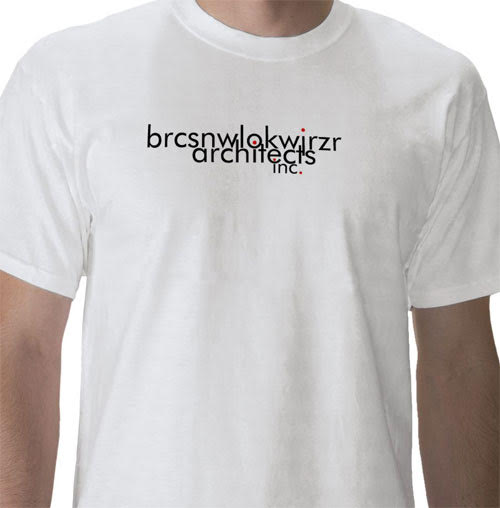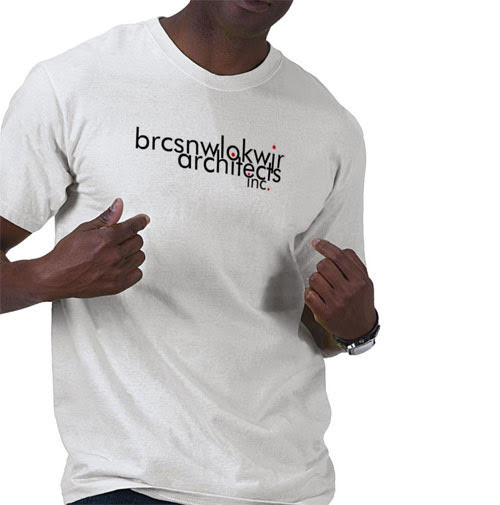 Tee shirt with revised logo.
Remodeling Magazine article.
As previously reported, the Songbird Lane house was recently recognized out of 245 projects by Remodeling Magazine for a Merit Award in the Green Remodeling category. The October issue is now in print and online, and you can click here to view the main article about the awards, or here to view the writeup on the Songbird Lane house.