January "Christmas" Newsletter
January 27th, 2011
Congratulations, Laura & Adam!
Introducing Max Harold Ours. Born 2:11pm. 19 January 2011. 9.27 lbs 21 inches. Laura will be on maternity leave for the next three months, and we hope everyone will be getting plenty of sleep.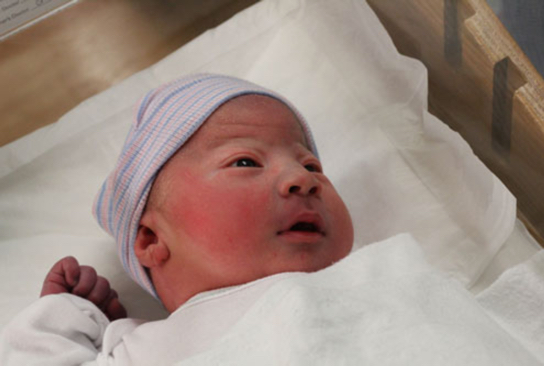 Project Update
These images show the ongoing construction of one of our current projects, the Lake Holiday House. There will be a lot going on with the house, once it is complete – a covered breezeway leading to a three-story deck overlooking the lake, trees growing within the main level floor diaphragm, and copper shingle siding. So stay tuned.

Lake Holiday House: elevation rendering
You be the judge
Recently, Chuck had the honor of serving as one of four jury members for the 2010 AIA Rhode Island Design Awards. The quality of the work was remarkable enough for Chuck to proclaim during the deliberation process that, "There's nothing big-nosed, hairy, or buck-toothed here." A full list of the winners is available online here.
Broke Bike Mountain
Nathan, Peter Bullough (artistic consultant extraordinaire), Jake, Ella, and Gramps all participated in the inaugural Chain Reaction Rally, organized by Martha Wolfe, director of exhibits for the Shenandoah Valley Discovery Museum. The climax of the entire chain reaction was team Broke Bike Mountain's wood clog on a pendulum kicking the "bicyclist" (who was comprised of a tennis racket, spring, jumper cable, and a galoshes-wearing cardboard leg), bringing the bike crashing down. The bike (which looks like it survived Armageddon) previously lived, inexplicably, on Nathan's front porch. The rally picked up coverage in the Northern Virginia Daily (see article here), as well as in the Winchester Star.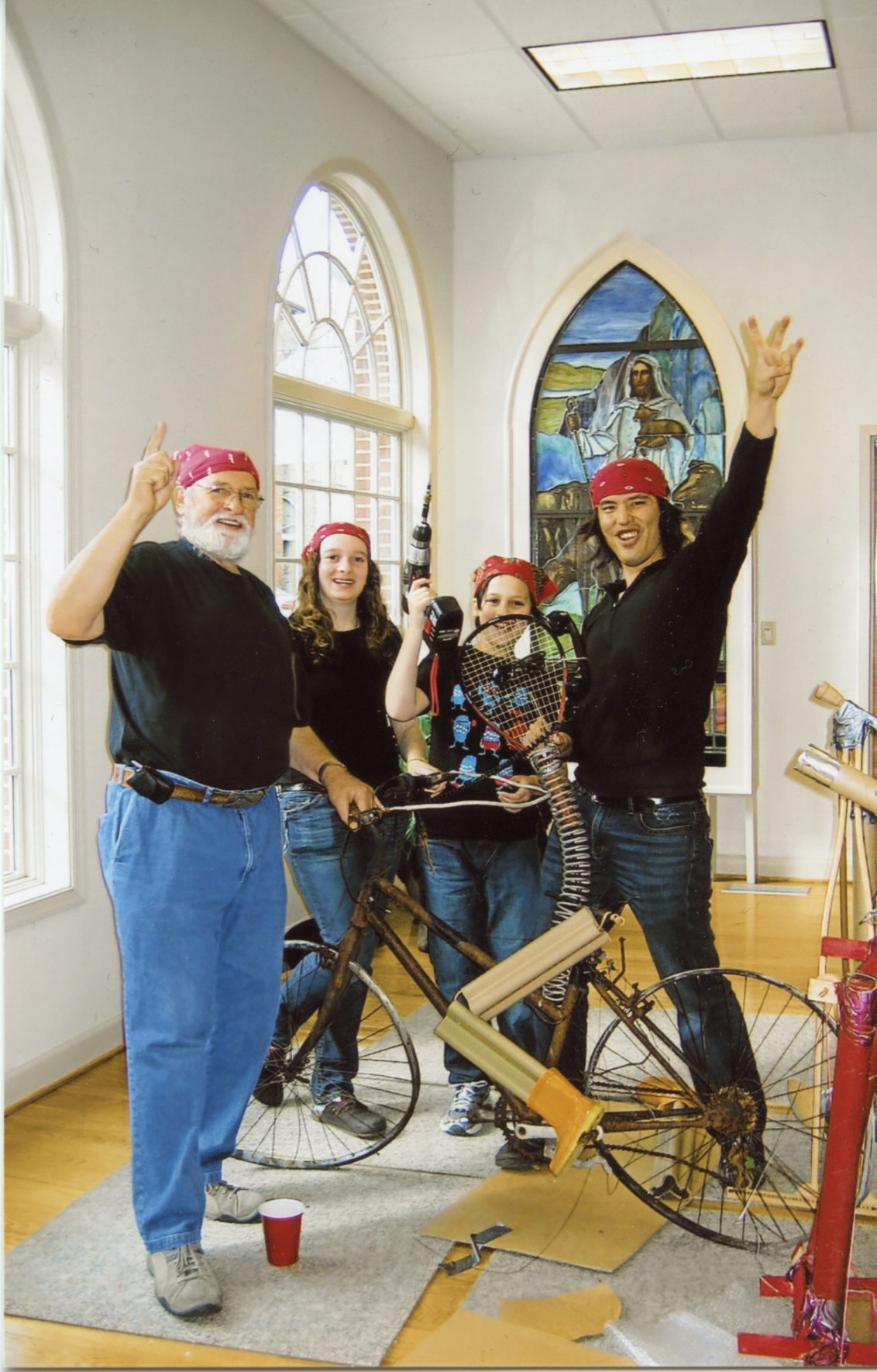 Getting smarter in The Big Easy
Beth and Chuck recently traveled to New Orleans for the Residential Architect Symposium. They saw some cool buildings, heard a lot of lectures, and saw the 9th Ward rebuilding, but did not see Brad Pitt. Maybe next time.
Happy (belated) Holidays
Christmas, New Years, and some deadlines slowed this newsletter, but it's never too late to instill some holiday spirit. Our lineup looks a bit more ridiculous in January than it did in December (context is everything), but we continue to wish you the best in the new year!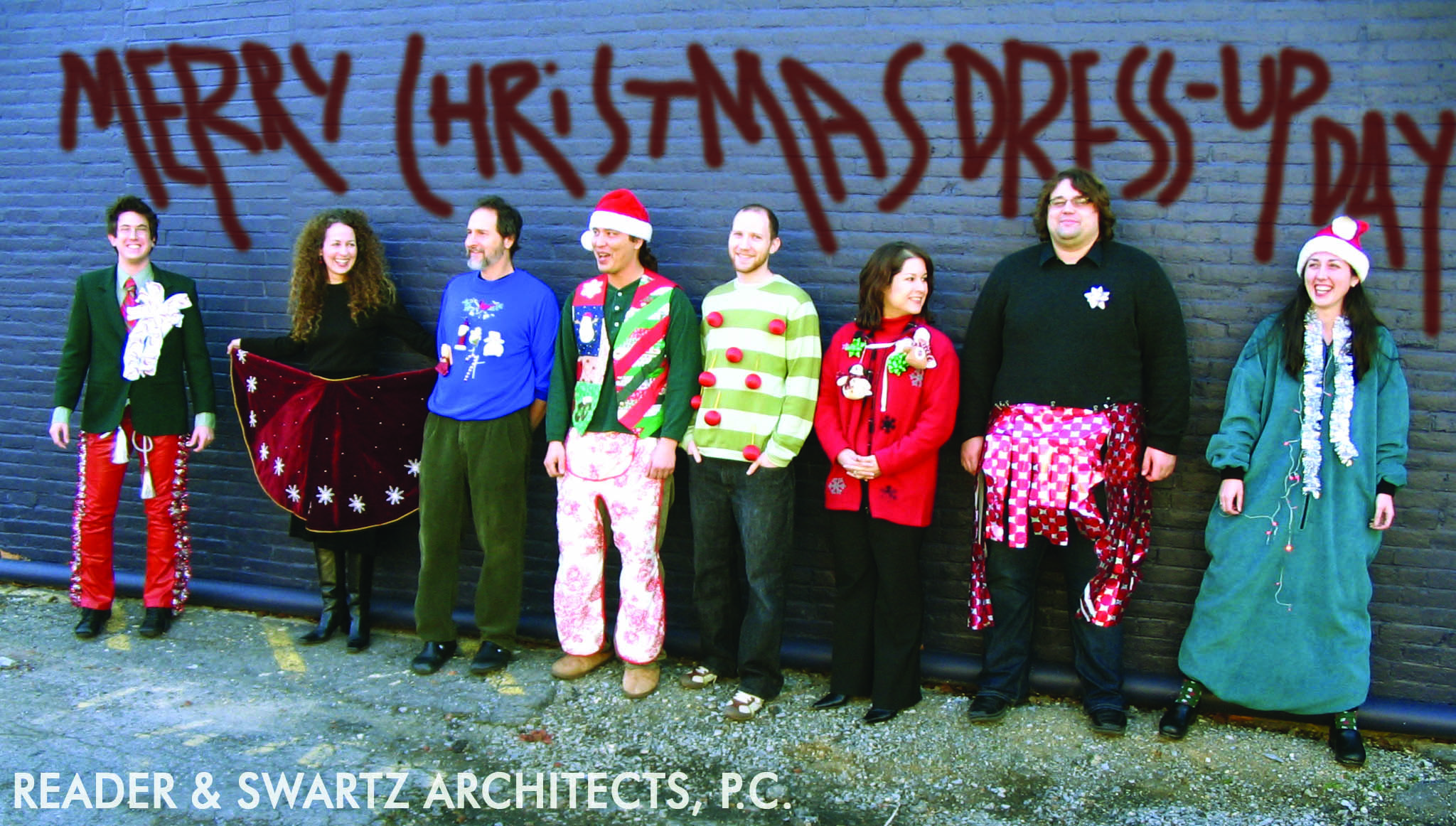 Merry Christmas Dress Up Day, 2010