MERRY CHRISTMAS DRESS-UP DAY!
December 21st, 2011
Merry Christmas Dress-Up Day (our favorite self-made holiday) has struck again. This year brought us poinsettia head gear, pooping Santa boutonnieres, Christmas cat top hats, "motherly" sweaters, glittery snowflake accoutrements, and an elf-lizard headdress. We hope the season brings you some joy as well.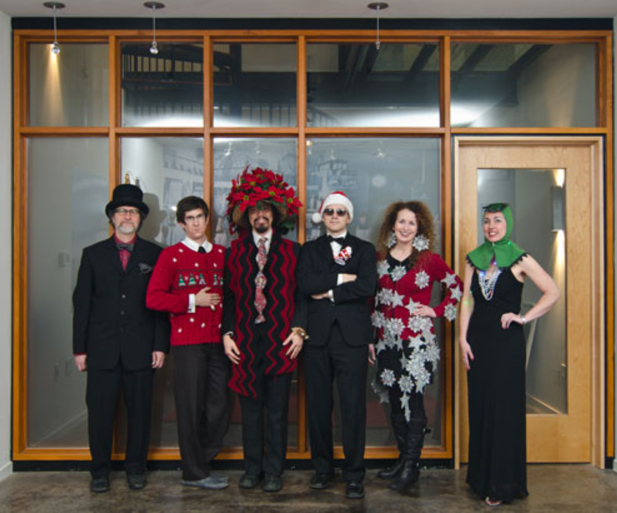 Office portrait, December 21, 2011
Metrobilly Quarterly Launch!
This month also marks the launch of Metrobilly Quarterly, with the annual holiday issue. We have a 2 year backlog of fake magazines, which you can find online here if you're yearning for something to fill your time between sips of eggnog and fork-fulls of green bean casserole at your in-law's place.
Work in progress
Here are a few recent images of our work, in case you're not interested in metrobillies or made-up holidays: