CHICAGO, LOS ANGELES, BASYE, IT'S CRAZY!
April 11th, 2012
Chicago
Two things are now even clearer to us: 1) We are big in Chicago (recent publications in American Builders Quarterly magazine, Luxury Home Quarterly magazine, and Design Bureau magazine – all based out of Chicago, IL), and 2) Metrobilly is a rising movement. Design Bureau, a publication with a great sense of emerging culture and trends has picked up on our Metrobilly manifesto. Feel free to visit their website here and subscribe to their publication, or you can download the latest DB issue on iTunes to check out the article recently published on Metrobilly culture. The Songbird Lane house also makes an appearance in the spread for its "building tattoos." We are still short of world domination, but Chicago is a nice step, and we love this publication!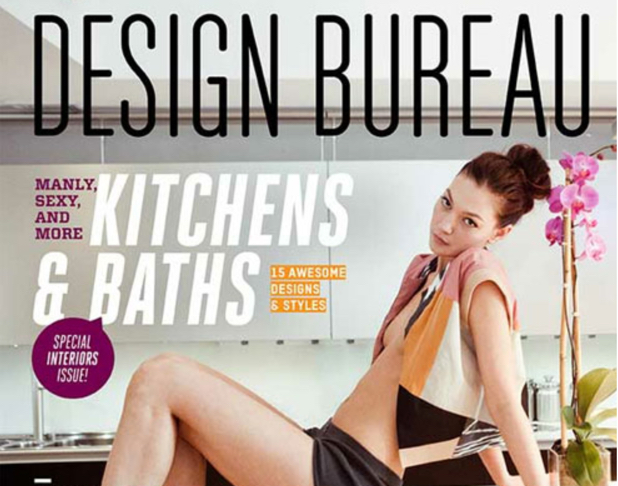 Design Bureau, Issue 10, March / April, 2012
Los Angeles
Chuck and Beth were recently spotted at the initial filming of a new FremantleMedia production, Grand Designs. They are filming the renovations to the Naked Mountain Winery and Lodge. FremantleMedia North America, the producers of American Idol, America's Got Talent, and The X Factor are teaming up with a major cable network to bring the hit show Grand Designs to the United States. Check out the UK site for more information about the show here. We make no promises about when, and if, the show will air in the US, but they are currently filming, and we will let you know when we have more information. Even if Chuck and Beth "end up on the cutting room floor," it will be great exposure for Naked Mountain. You can check out their website here.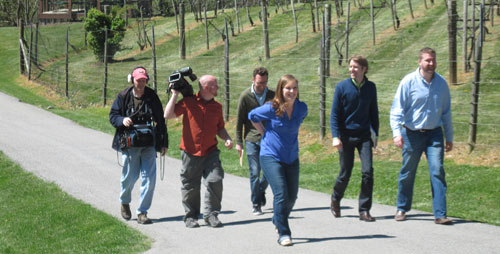 Randy and Meagan Morgan of Naked Mountain Winery with the Grand Designs crew.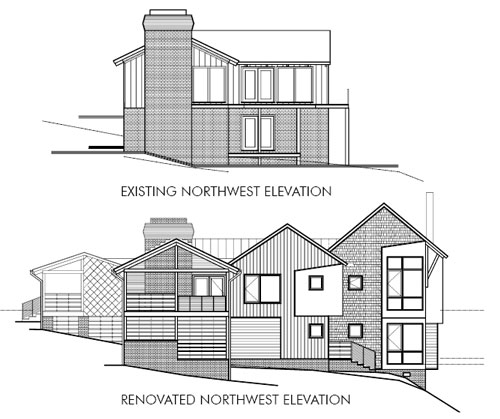 The Naked Mountain Winery Lodge renovation schematic design.
Basye
GoldenEye has gotten some recognition from the Northern Virginia Chapter of the American Institute of Architects recently, and is the featured project in their most recent newsletter. Click here to view their newsletter, and for more information, you can visit the project page on our website here.
Learning and sharing
Every two years, the Virginia State AIA hosts a panel of renowned architects to participate in a design forum. Our office makes it a habit to attend, not only to stay in touch with emerging discussions about the practice, but also to learn about our peers' approach to design and the profession. This year's Forum featured a keynote from Kim Herforth Nielsen of 3XN, Copenhagen, and speakers Lorcan O'Herlihy of Lorcan O'Herlihy Architects, Los Angeles; Marc Simmons of Front, New York; and Lisa Iwamoto of Iwamoto Scott, San Francisco. Learning ensued.
Our office also recently welcomed visiting architects from the Czech Republic and Italy through the local Rotary Exchange clubs. We try to listen and learn from multiple sources; local, national, international, and "other." If you are receiving this newsletter, but are still curious as to how or why we do what we do, you can follow this link to find out more.
In other news…
Reader & Swartz's's's longest lasting employee and Martinsburg resident, Nathan Webb, announces that he is "bringing his talents to North Loudoun." Nathan was the first to admit that he was unable to affect Martinsburg in any real way. "The restaurant scene was a dead end and the yoga was second rate." Winchester's Economic Development Commission has determined that "Natetrification" is crucial to revitalizing the North End of town, and is moving forward with selling a former boarding house to Nate, for his new "center of operations."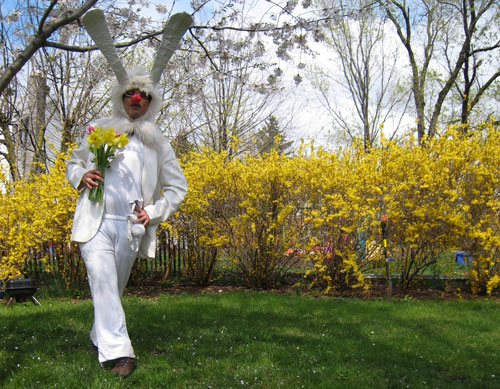 Nathan spreading gentrification…otherwise known as "Natetrification."
Nathan and Kevin just photographed the Silver Spring Bungalow in – you guessed it – Silver Spring, MD. You can take a look at a few images below, and you will find the project page here, which will be updated as we process the photographs and upload them onto our website.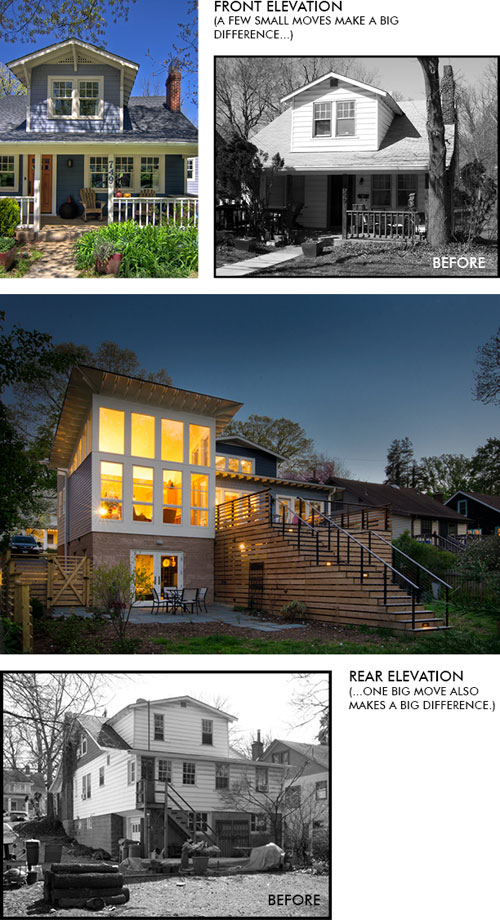 Silver Spring Bungalow – Photos by Reader & Swartz Architects.