boy, that's a lot of stuff
September 21st, 2018
The Family Cabin – Star Tannery Cabin
The Family Cabin, by author and architect Dale Mulfinger, FAIA, is a book that examines the archetype of the cabin. This book includes our Star Tannery Cabin project. Along with our client and the builder, we transformed an old, unheated hunting cabin into a modern getaway.
The project was also featured in the magazine The Best of Fine Homebuilding – Small Homes Cabins and Cottages.
The Museum of the Shenandoah Valley Wins an Award
The Museum of the Shenandoah Valley Cultural Park won an Award of Merit in the Planning and Analysis category of the Virginia ASLA (American Society of Landscape Architects) 2017 Professional and Student Awards Program. The project was submitted by the landscape architecture firm of O'Shea Wilson Siteworks. Our office has enjoyed collaborating with Siteworks on the MSV Master Plan projects for several years now. Click here for more info.
North Mountain Pool House
The Squire project now has a newly completed pool house. The pool house embraces the mountain views and is a great space for entertaining, swimming, and exercising.
Builder: 41 Construction (Marty Niessner)
Landscape architect: O'Shea Wilson Siteworks
Landscape installation: Blue Ridge Landscape & Design
2017 Professional Remodeler Magazine Design Awards
We are excited to announce that our Red Gate project received a Bronze Award in the Historical Renovation category in the 2017 Professional Remodeler Design Awards program.
Builder: Lodge Construction
Interior Designer: Jackson + Park Design
The Flats @ Bell's
The Bell's Project is now complete! Five new luxury apartments were added above the newly remodeled Bell's Fine Clothing, located on the Loudoun Street pedestrian mall. The west facade of the building is clad with diamond patterned metal shingles and two balconies that allow apartment dwellers views up and down the walking mall. The project received an Award of Merit from Preservation of Historic Winchester in June.
Construction by KEE Construction
Stair Risers Rising Together
The artists Neil and Kerry Stavely of Horse & Hare/Tin Top Art & Handmade have completed a commissioned art work for Das Swartzenreader Haus based on the autobiography of Chuck's late father, Jim Swartz. The artists crafted thirteen hand-carved and painted wood pieces, which were installed on the risers of the 1968 original staircase at Chuck and Beth's house.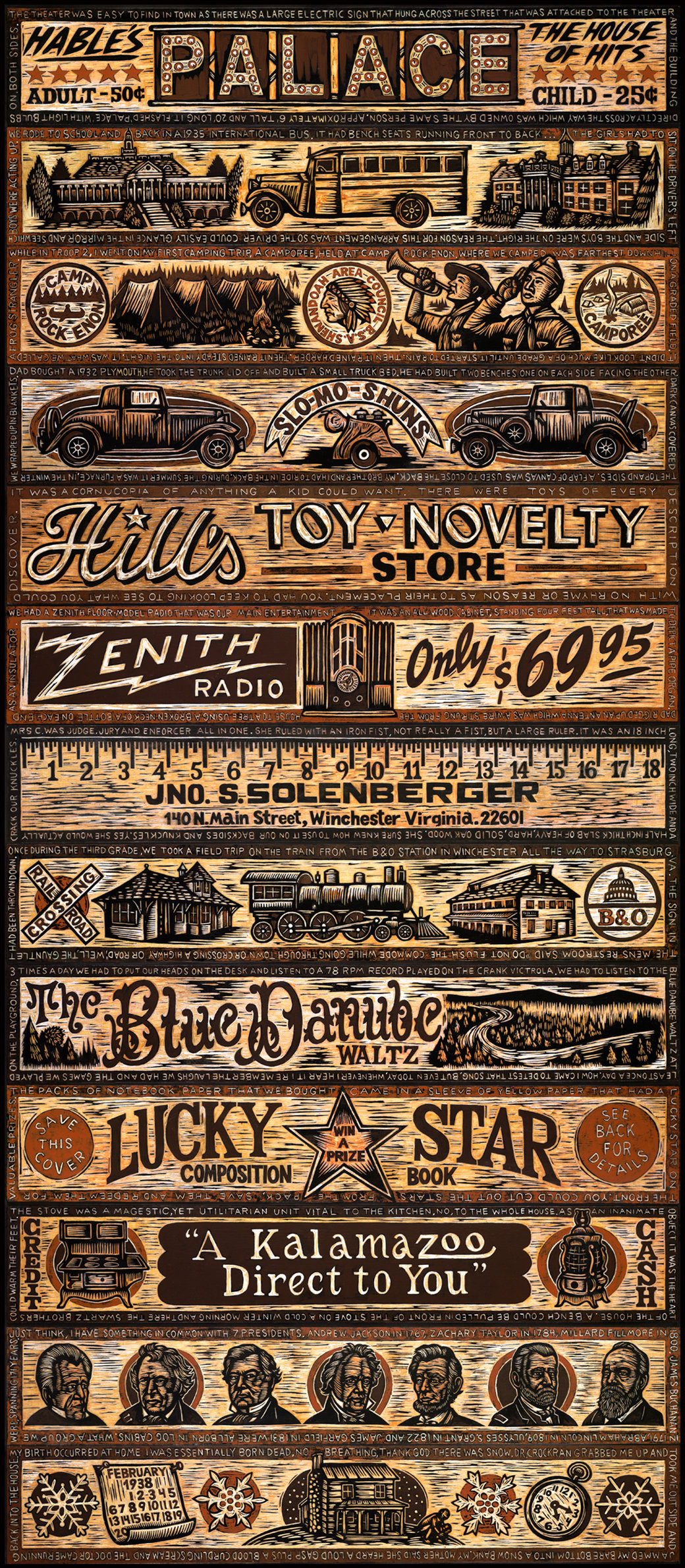 A folk art book becomes a folk art staircase.
Over and Out
We bid a fondue (fond adieu) to Jeff Ryan as he embarks on a new career opportunity.
Incoming
If you hear a lighthearted angelic voice answering our phone, that's Emma Kiser, our new Office Manager. And yes, she's a Virginia Tech grad!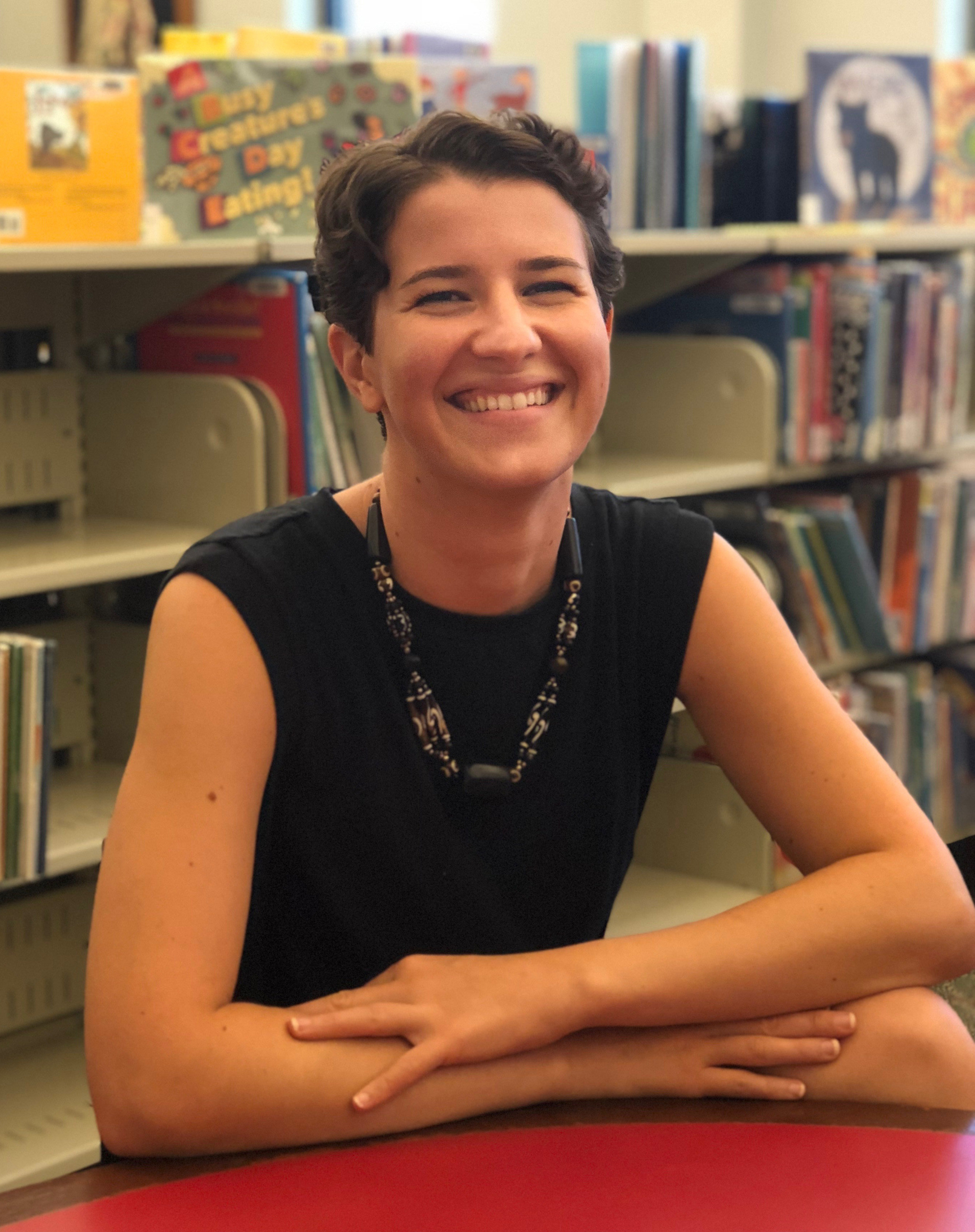 Cochran's Lumber
Check out two of our projects on Cochran's Lumber's blog: Hillside Modern Farmhouse and 6 Pastures Guest House.
Is it STILL Raining?
Move over, Burberry. Laura and Chuck sport the latest in rain fashion from their, "I forgot my umbrella" line. Available with no arm holes for the grain sack look.